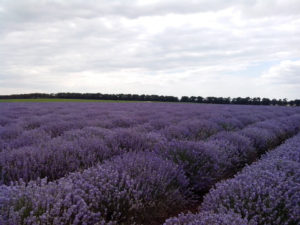 Lavandula Angustifolia, more commonly known as Bulgarian Lavender is the Lavender plant species native to Bulgaria.
The country's climate, more precisely, regular precipitation, well-drained loamy soil, as well as air-humidity create the perfect conditions for the cultivation of Bulgarian Lavender.
Since the weather conditions in Bulgaria are perfect for the cultivation of the Lavender plant, it is very easy to grow it in large scales.
| Product | Availability | Price per kg |
| --- | --- | --- |
| Bulgarian Organic (bio) Lavender Oil lot 1 | 1200kg | 45€ |
| Bulgarian Organic (bio) Lavender Oil lot 2 | 1000kg | 45€ |
| Conventional Lavender Oil – Lot 1 | More than 1000kg | on request |
| Conventional Lavender Oil – Lot 2 | More than 1000kg | on request |
| Conventional Lavender Oil – Lot 3 | More than 1000kg | on request |
| Organic lavender hydrosol(Lavender Water) | 600kg | 1.5€ |
| Melissa Oil | 18kg | on request |
| White Yarrow | 2kg | on request |
If you wish to purchase quantity less than 180kg(1 barrel) the price is negotiable.
Get a free quote today!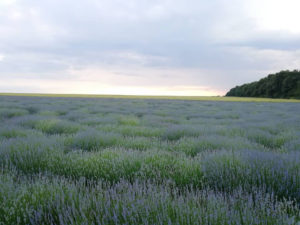 Interestingly, Bulgaria is not only one of the largest producers of the oil, but the country also provides products which are unparalleled in terms of quality. In Bulgaria, plants have been cultivated since 600 BC.
Lavender has been used for aromatic and therapeutic purposes since old times.
But that is not all – once, was used even as a key ingredient in lice treatment. Additionally, the plant is praised for its anti-inflammatory and bug-repelling qualities.
Lavender Plant Harvest and Essential Oil Extraction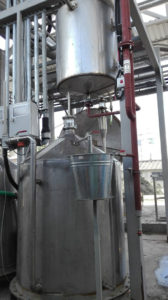 Lavender plants are harvested between the end of July and the beginning of August, and the harvest must not last longer than ten days, as the Essential Oil's quality starts to reduce afterwards.
The stems, leaves, and flowers of the plants are harvested and crushed in order to release phytochemicals and bioactive compounds contained in the plant. When harvesting Lavender plants, some producers utilise machines, whereas others harvest the plants by hand with sickles.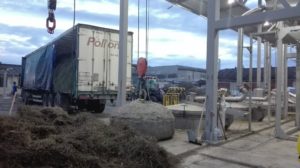 When it comes to Lavender Essential Oil extraction, the methods are more than two.
The Essential Oil extraction method which is said to produce highest quality of organic oil is steam distillation process. By the way, this is the distillation method used by our company.
Lavender plants are added to a vat, filled with boiling water. The natural substances are left to boil for two to three hours, producing steam. The steam then passes to a different chamber – a cooling chamber, where it condenses and forms droplets – these droplets form the final product.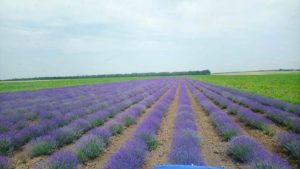 Our company produces Lavender Essential Oil from Lavandula Angustifolia, which is a species renown for its more assertive scent and delicate herbaceous tone. What is more, Lavandula Angustifolia is said to have outstanding anti-inflammatory qualities.
If the client is interested in working together with our company, we would like to say that we engage in the wholesale of Bulgarian Lavender Essential Oil. Our bio oil is 100 per cent natural and CERES certified.
Benefits of Lavender Essential Oil
Lavender Essential Oil has numerous benefits. Below, we will discuss some of them.
Prevents Cancer
According to researchers, Lavender Oil, in combination with other Bio Oils, could help prevent the occurrence of breast cancer. This means that the oil has powerful anti-carcinogenic qualities.
Improves Blood Circulation
Organic Essential Oil is said to improve blood circulation as well. A research has shown that Lavender Oil aromatherapy improves coronary circulation and even lowers blood pressure. Essentially, the Oil could lower the risk of heart disease.
Helps Digestion
Organic Lavender Essential Oil is perfect for people suffering from bad digestion as it increases the mobility of food in the intestine. What is more, it stimulates the production of bile and gastric juices, which aids the treatment of various indigestion problems, such as stomach pain and vomiting.
Promotes Shiny Hair and Healthy Skin
Lavender Essential Oil is great for the hair and skin, too! Bio Oil is said to improve numerous skin conditions, such as acne, age spots, allergic reactions, etc. Further, the oil's anti-inflammatory and antioxidant properties help reverse signs of aging.
Hair loss and alopecia are among the hair conditions which can be treated via Lavender Essential Oil. Studies have shown that alopecia patients who regularly apply oil from lavender on their scalp increase hair growth by 40 per cent. Additionally, it can be used to eliminate lice, lice eggs and nits.
Organic Lavender Oil Uses at Home
Natural Perfume
A great solution for fragrant oil-allergic people is the Lavender Essential Oil natural perfume. Toxic-free, oil is great for men and women. It can be applied directly on the skin.
Body Lotion
In a combination with other relaxing oils, such as Frankincense Essential Oil, it is a perfect body lotion, which not only softens the skin but also soothes inflammation, and even improves the skin's health.
Organic Air Freshener
Lavender Essential Oil may also be used as an organic, chemical-free air freshener. You can make a spray by yourself, and it is very easy, too. All you need is some water, 1-2 drops of Lavender Essential Oil and a spray bottle.
Natural, Non-toxic Lip Balm
Organic Lavender Essential Oil is the perfect solution against sunburns on the lips. What is more, the oil is particularly effective in the treatment of chapped and dried lips.
A few drops of the oil are added to shea butter, jojoba or coconut oil to make an amazing toxic-free lip balm. Apply the substance to your lips before going out in the sun. By the way, the same substance can be used for healing sunburns on other parts of the body as well.
Differences Between Organic Lavender Oil and Fragrance Oil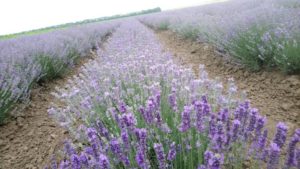 Lavender Essential Oil is comprised of 100 per cent natural ingredients and has various healing properties. That is why the oil is often used in aromatherapy – a type of treatment which is said to improve mental, physical, and emotional health.
Fragrance or perfume oils, on the other hand, are artificially produced oils whose only purpose is to duplicate the smell of a given Essential Oil. Thus, a drop of Lavender Fragrant Oil has none of the benefits proposed by a drop of Lavender Essential Oil.
Arguably the most important difference between these two types of oils is that many people are allergic to perfume oils. On top of all, perfume oils dry the skin, and that is why it is not advisable to purchase skin products that contain perfume oils.